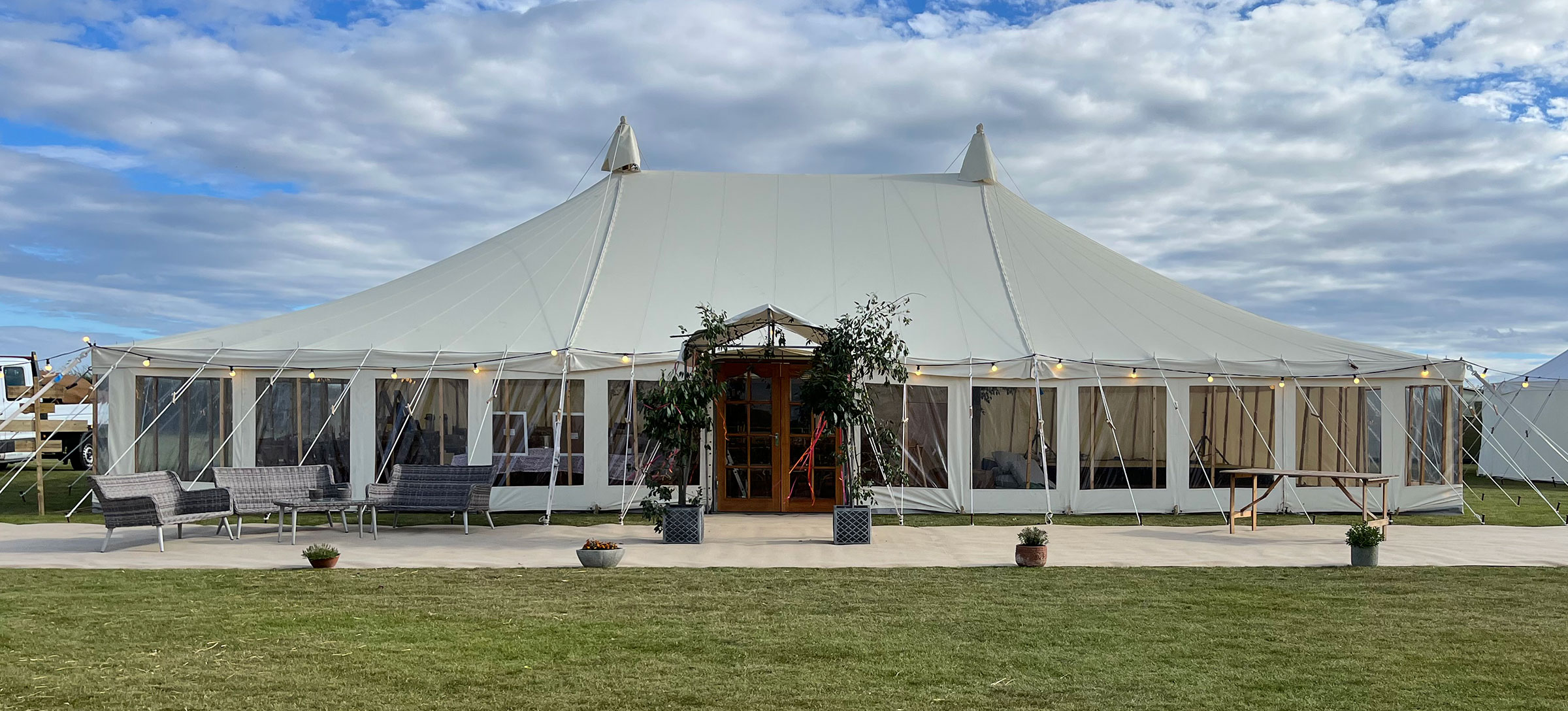 Celebrate traditionally under canvas
We have been manufacturing traditional pole marquees for over 190 years and they remain tremendously popular in creating a classic environment for weddings, parties, agricultural shows and many other events too plentiful to list!
The sight of a pole marquee immediately creates excitement and expectation at the prospect of a function or celebration, and their traditional design offers stylish sophistication that is both aesthetically pleasing and highly functional.
These new style, low profile traditional marquees are manufactured in fire-retardant white canvas or modern PVC, depending on the occasion, and it's our belief that the traditional marquee will be around forever!
Traditional marquees are available in a broad range of sizes and configurations to suit your needs, with widths of 20ft, 30ft, 40ft and 50ft, and length increasing in 20ft sections (allow an extra 4ft all round for stakes and side ropes when calculating the space requirements). Wall sections can also be removed to provide expanded access and to allow views across the countryside.
They are also easy to transport and quick to erect, constituting excellent value for money.
Guidelines to work on when calculating your space requirements:
Seated theatre style including gangways = 6sq ft (0.56m2) per person.
Reception / drinks standing = 7.5sq ft (0.70m2) per person
Seated for dining at long tables = 10sq ft – 12.5sq ft (0.92m2 – 1.16m2) per person.
Seating for dining at round tables = 13sq ft – 15sq ft (1.21m2 – 1.39m2) per person.
Additional space is required for dance floors, stage areas and reception areas.